Do you recycle? How does your state/county/whatever handle recycling?
I'm starting this thread now because I went to my local recycling center today and they were handing out these fliers (California residents should pay attention, this is important):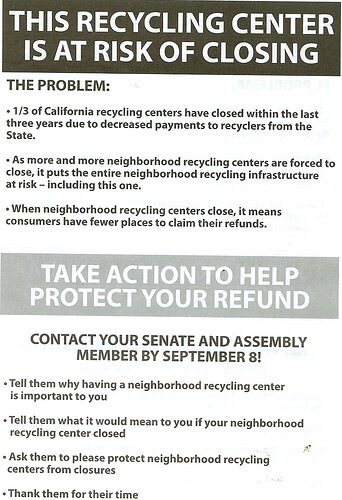 We're kind of on a ticking clock at the moment and I had to get the word out.