AleXa won the song contest. I wonder what kind of impact will result from this. Accelerate the KPop invasion of the rest of the world?

Technically not KPop. BoA with a Japanese comeback after a long period without any Japanese releases. She went full Sharon Apple with this one.
There have been so many releases that I haven't posted about. A lot of artists I really like such as Chungha, Sunmi, VIVIZ, and even BIGBANG put out music that failed to interest me musically. I think it's some combination of the songwriting trends changing, and my ears getting tired of it. You can only get caught by similar hooks so many times. These days I'm listening to DJAJ stream jazz in the morning more than I'm listening to KPop.
One thing I think I can't ignore is the strength of LOVE DIVE. I'm not a huge fan of this song. I don't listen to it in purpose, but it is absolutely enormous. This shit came out in April, but is still on top of the charts. 124-125 million views don't lie.
The group behind this song is IVE, a very new group. I think this is their second release. They are from Starship entertainment. Starship has been a very interesting company. They've never been considered as a top-tier KPop company like SM, YG, JYP, and now HYBE. Most of their success came from SISTAR. After Sistar ended they had some moderately successful groups with Monsta X and WJSN. WJSN is late in their careers now, but somehow making a slight resurgence, especially after winning a TV competition show. I thought they were on the downswing, but they really turned it around. The Starship is taking off again.
Of all the songs that have come out in recent memory, I think there is only one that has actually gotten stuck in my head, and that is POP!. Nayeon is a member of TWICE. Somehow ever member of TWICE renewed their contracts to extend the group's life. Very unexpected. I was so sure that they were done, especially since they are less popular than they were at their peak. POP! was Nayeon's solo debut, the first time any member of TWICE had an official full-on solo release.
Another song I want to give a shout out to is #MOOD by MCND. These guys I think are finally getting a deserved rise in popularity. The company they are from has a lot of problems. Regardless of the drama of their agency, these dudes have talent. Their biggest strength I think is the combination of their concept and attitude. They always look like they are having a fucking great time performing. A lot of other idols are really stiff just perfectly executing what they have practiced. On stage MCND always has the enthusiasm of a genuine rock band. They're either truly feeling it, or very very good at faking it. Either is admirable.
Last, but most, the time is nearly upon us. We waited five whole years, and we didn't wait for nothing.
When it rains it pours. Go from not posting here in awhile to posting too much.
For as long as YouTube and KPop have been a thing, groups have been uploading dance practice videos to their official channels. At first just a few did it, but it eventually became customary. The videos serve a lot of purposes, get a lot of views, and are generally interesting. I really enjoy them, and watch them more often than I watch actual stage performances.
Well, SM Entertainment is sort of the exception. They were really late to the trend of uploading dance practice videos. Even when they did it, it was only for some songs, not for all. It was really noticeable since other companies were reliably uploading the videos for every single release.
Well, SM is making up for lost time with a whole new YouTube channel called SMP Floor.
They started this channel just three weeks ago, and it's already paying dividends. We're not talking about just normal old dance practice videos. There are all kinds of videos that we know companies are recording for production purposes, but never see public release. Now that is changing.
Not just dance practice, but also covers, camerawork guides, and most exciting of all, choreography drafts! The process of developing choreography is partially revealed. This is extra extra behind the scenes stuff. We get to see the ways different choreographers interpreted the same song and how the company mixed all of their work into the final product. We also get to see the performances of some elite level choreographers that is otherwise almost always hidden from public view.
As a sample check this out.
Draft 1
Draft 2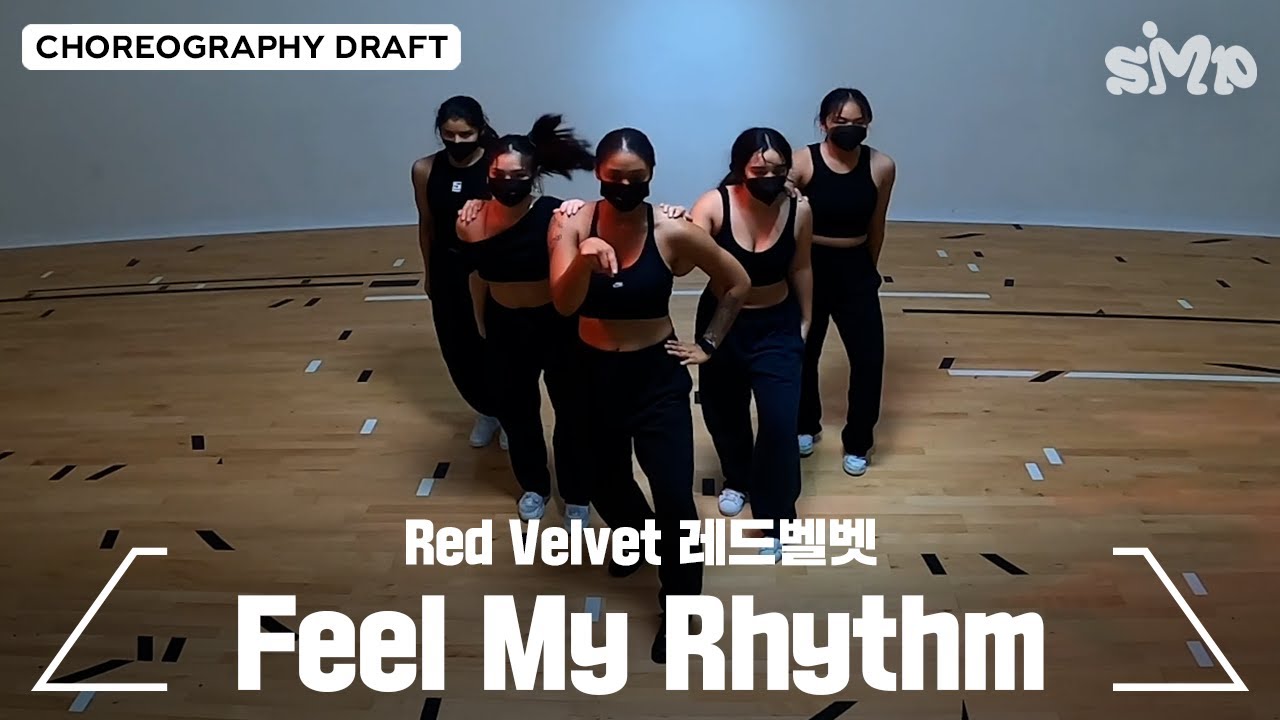 Draft 3 (Kiel Tutin!)
Final Product
Interesting you posted that today.
Captain Disillusion just published a behind-the-scenes mini-music-video/visual FX explainer with a (J, not K, but still) pop girl group:
This popped up in my recommendation again and just in case someone here has not seen it here it is. It's an old one but a good one.